Archery Games Omaha
Contact & Facility information for Archery Games Omaha
Archery Games Omaha is located at 11106 Omaha, NE. Please note: We use the back entrance in our unit, please follow the signs to the parking in the back.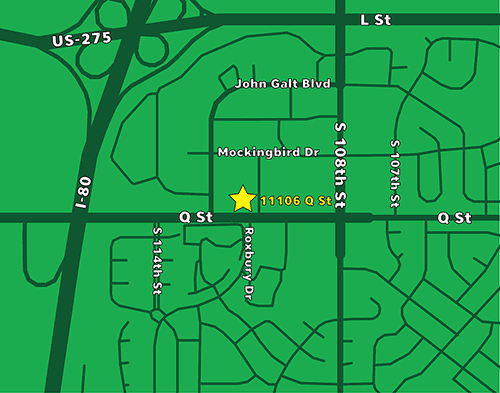 Phone Number
(402) 315-9577
Email Address
HOURS
MONDAY – THURSDAY
PRIVATE ARENA RENTALS ONLY
FRIDAY
Regular Hours (ages 12+): 4pm to 10pm
SATURDAY
Regular Hours (ages 12+): 2pm to 10pm
SUNDAY
Youth Hour (7-11 year olds): Noon
Regular Hours (ages 12+): 2pm to 6pm
ADDRESS
Archery Games Omaha
11106 Q Street
Omaha, NE
68137
OUTSIDE REGULAR HOURS
Bookings outside of regular hours are available – but we require the minimum private facility rental cost of $350+tax. For more information, please contact us at: bookings@archerygamesomaha.com.
CORPORATE & PRIVATE EVENTS
Archery Games Omaha makes a great venue for teambuilding, birthdays or corporate events.
Phone: 402-315-9577 or email us and include your preferred date and time of booking, and the approximate number of people.